More bike infrastructure goes down, right at the tail-end of the thermo-plastic-torching season!  Allston-Brighton is now a 1/2 mile more connected to a bike network running throughout!
Franklin Street, which runs from the People's Bank on North Harvard Street to Lincoln St near the Turnpike, got some freshly torched "sharrows":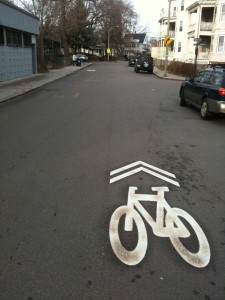 The City, with Boston Bikes/BTD and Toole Design Group, is trying out a new treatment here by using a bunch of sharrows to create a "sort-of bikes boulevard" on a relatively quiet street in lower allston.  This stretch of sharrows connects N. Harvard Street to Lincoln Street, from the bike lane by Harvard to the footbridge over the Turnpike.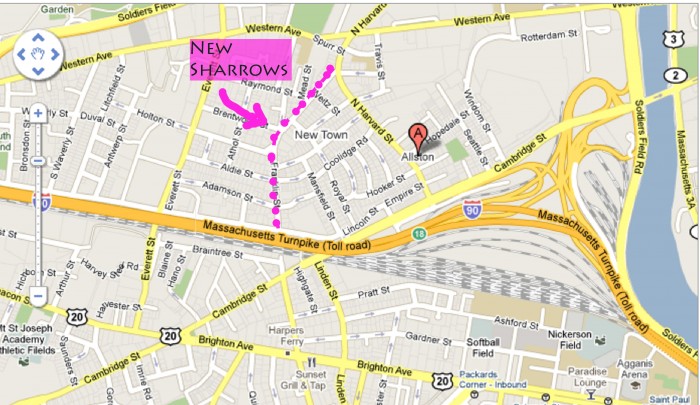 The bike route along Franklin Street helps fill in the bike network that runs through North Allston — from Western Ave and N Harvard St — near other bike lanes, along Comm Ave at Packard's Corner, and Cambridge/Washington Street into Brighton.
It's great to see how many sharrows were put down, reminding drivers in Allston-Brighton that bikes will be a presence, in all sorts of ways, all over the street.