Hey looky here! On Street Bike Parking! Allston Village got a bike corral!
Courtesy of the City of Boston, this awesome on-street bike parking rack is about the size of a normal car space, but fits ten bikes easy.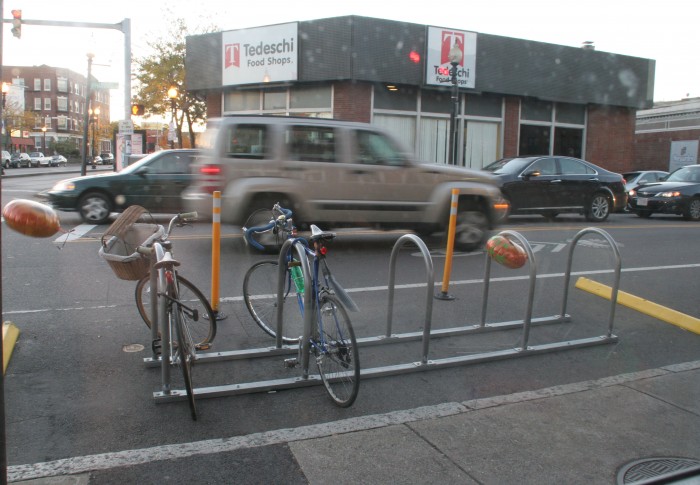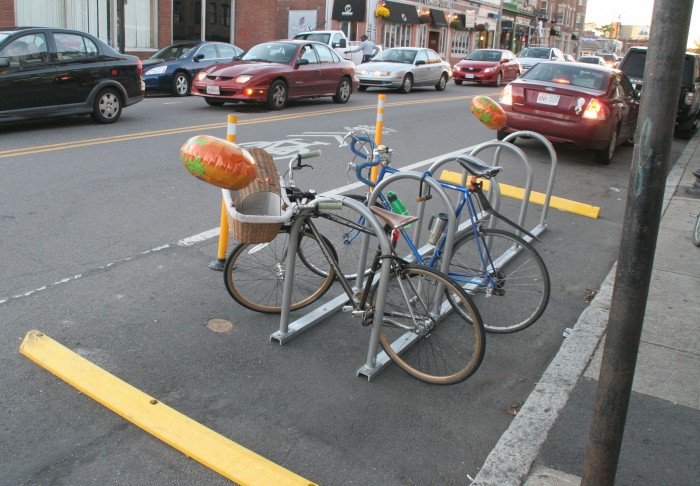 The corral is on Harvard Ave at the corner of Brighton Ave, right outside Refuge Cafe, in downtown Allston.  This should be a well used spot for centralized bike parking in Allston, freeing up precious sidewalk space and giving a central location for locking up. This spot was also the site of a few "Pop-Up-Parks" hosted by CommonWheels Bicycle Collective earlier this year.
It seems the City is realizing that sometimes the public spaces reserved for on-street car parking can be used for some better purposes — even if it's just one spot, it goes a long way toward creating a bit more vibrancy in our town.
Let's see more of these in Boston, following in the footsteps of Cambridge and Somerville.  We're glad to see this precedent set in our neighborhood.  Good job Boston Bikes, Boston Transportation, Public Works, and the whole City of Boston for turning a new leaf.